5 of the best restaurants in Newquay
Newquay has 174 places to eat listed on Tripadvisor, but here are our top five local picks – we think they showcase the very best
restaurants

in Newquay.  Being so close to the sea, the focus naturally falls to fresh Cornish fish, but there are plenty of other options too.
Despite The Fish House being located on one of Cornwall's most beautiful beaches, the food might be even better than the view. Together, they make for an exquisite dining experience, rated the best restaurant in Newquay on TripAdvisor. Gaze out across the Atlantic ocean while you feast on specials such as barbecued lobsters, monkfish skewers, grilled prawns and chilled seafood platters. This restaurant is all about the fish, with just one other option of steak available, which should tell you exactly what the chef is most passionate about!
Bush Pepper is Newquay's answer to the outback. It's an Australian/Asian fusion restaurant with a large and exciting menu full of wonders such as kangaroo steak, and sweet potato and macadamia nut butter katsu curry. There's options for everyone, including exciting vegan and vegetarian mains, alongside excellent seafood and grills. If you're an experimental eater with an omnivorous streak, this is the place for you.
View this post on Instagram
Transport yourself to the jungle with Pan Asian restaurant Kahuna. Kahuna is the place to be for a taste of the east, with dishes inspired by Chinese, Thai and Indonesian flavours. The menu includes plenty of vegan and vegetarian options and features dishes from crispy pancakes through to fried jackfruit and nasi goreng. The chefs are all well-travelled, creating authentic flavours based on their own international experiences.
Tucked away at the bottom of a winding lane in St Mawgan, Scott and Babs is a bohemian eatery currently specialising in woodfired pizzas. Depending on the day, lobsters, beef ribs and other fish might be available but despite running at reduced capacity with a smaller menu, Scott & Babs is still the place to be. With canvas awnings, fairy lights and woodfired ovens, the atmosphere is chilled out and easygoing. And the pizzas are incredible, of course.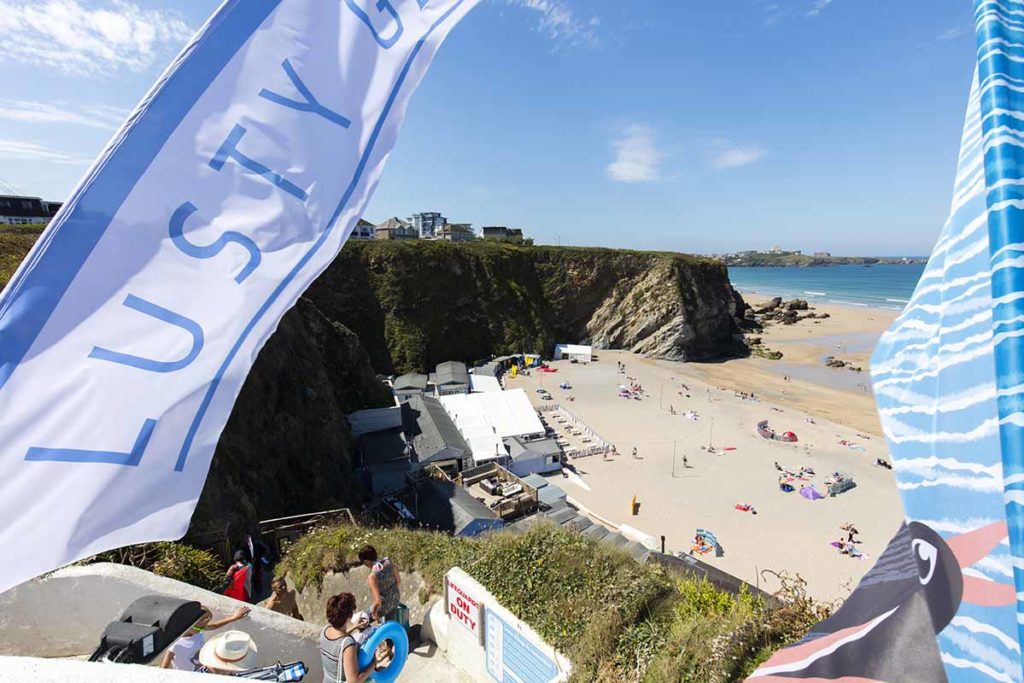 Nestled away in a little cove on the beach, Lusty Glaze defines relaxed yet sophisticated summer dining. With a focus on fresh Cornish fish, which you'll be eating as you look out to the sea from which it was sourced, the chefs at Lusty Glaze keep it simple and let the ingredients speak for themselves. The menu also includes land based options from the grill, and a few vegetarian options too. And while other eateries may forget about dessert, throw something sweet in a ramekin and call it a day, Lusty Glaze isn't here for that – there's a large selection of gorgeous desserts on offer, which are more than worth staying for.